Providing safe and effective suicide care remains a priority during the ongoing COVID-19 pandemic.
Coping with the COVID-19 Pandemic
Delivery of safe and effective suicide care is possible even in challenging times.
Below you will find a list of helpful resources for health care leaders and mental health professionals. We will continue to add to this list as new resources become available. Follow us on Twitter @ZSInstitute or join the Zero Suicide Listserv to keep up with the latest resources and connect with peers about providing safe suicide care during this pandemic.
Image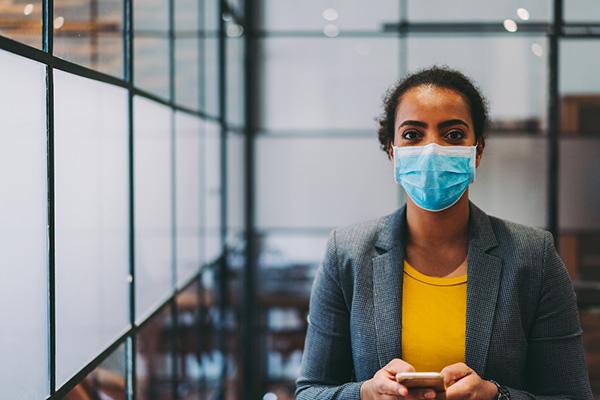 Resources for Health Care Workers
A Guide to Promoting Healthcare Workforce Well-Being: During and After the COVID-19 Pandemic
This guide includes actions that individuals, leaders, and organizations can take to support the health care workforce during the COVID-19 pandemic and beyond. 
Bolstering Resilience for Frontline Staff
This resource includes Action Plans providing various ways to bolster resilience as well as an addendum to cope with the stress, losses, and deaths that accompany the Coronavirus pandemic.
COVID-19 Pandemic Crisis Response: Supporting the Children and Teens of Health Care Workers
For children with parents working on the front lines of the COVID-19 pandemic, every day brings new fears, worries and anxieties. This resource from the Suicide Prevention Resource Center offers practical guidance, modeled on the NOVA Crisis Response, for supporting these young people.
COVID-19 Pandemic Crisis Response: Supporting a Family Member Who is a Health Care Worker
As our nation collectively grapples with the reality of COVID-19, having a family member who is a health care worker presents special challenges who love them. This resource from the Suicide Prevention Resource Center offers practical guidance, modeled on the NOVA Crisis Response, for supporting these family members.
Managing Healthcare Workers' Stress Associated with the COVID-19 Virus Outbreak
National Center for Posttraumatic Stress Disorder through their advancing science and promoting understanding of traumatic stress series offers tips for helping healthcare workers manage the stress associated with the COVID-19 pandemic and beyond.
National Academy of Medicine Resources to Support Clinicians During COVID-19
The National Academy of Medicine recognizes many clinicians already faced burnout, as well as stress, anxiety, depression, substance abuse, and even suicidality before the COVID-19 crisis, which is presenting clinicians with even greater workplace hardships and moral dilemmas. The resources on their website offer information to support the health and well-being of clinicians during public health emergencies, including the COVID-19 response.
Psychological Effects of Quarantine During the Coronavirus Outbreak: What Healthcare Providers Need to Know
This document from the Center for the Study of Traumatic Stress describes the psychological effects of quarantine, as well as strategies for how healthcare providers can care for their patients and their own mental well-being during periods of quarantine.
Resources to Support Telehealth
SP-TIE: Telehealth with suicidal clients during the COVID-19 Crisis
This webinar explores important considerations for delivering care to individuals at risk of suicide via telehealth, particularly during the COVID-19 pandemic. Adaptations for remote suicide risk screening, suicide risk assessment, collaborative safety planning, ongoing check-ins, documentation, and provider self-care are discussed. The webinar features Drs. Barbara Stanley, Beth Brodsky, and Christa Labouliere.
ASQ Telehealth Youth Suicide Risk Screening Pathway
This suicide risk screening pathway from the National Institute for Mental Health's ASQ Suicide Risk Screening Toolkit is designed for outpatient primary care and specialty clinics to be used during telehealth screenings (e.g., phone, video).
Telehealth and Suicide Care During the COVID-19 Pandemic
With the emergence of this public health crisis and the need to socially isolate, most providers have moved to telehealth. For both providers and for patients, this may be a new practice. Research suggests that telemedicine can be as effective as face-to-face care. For some, connecting in this format is even preferable. This resource provides some basic information to help you adapt to using telehealth as well as how to provide effective and safe suicide care via virtual platforms.
Telehealth Tips: Managing Suicidal Clients During the COVID-19 Pandemic
The current need for social distancing and isolation related to the COVID-19 pandemic has necessitated a quick expansion of the provision of mental health services via remote platforms. This resource from the Center for Practice Innovations and SP-TIE includes tips for evaluating and treating suicidal individuals remotely via telehealth.
Trauma-Informed Telehealth Considerations for Youth with Suicidal and Self-Harm Ideation and Behaviors
The purpose of this document is to provide trauma-informed telehealth guidance regarding safety assessment and planning for youth with suicidal or self-harm ideation and behaviors.
Treating Suicidal Patients During COVID-19
SPRC presents a video series with expert advice on treating patients at risk of suicide during the COVID-19 pandemic. Adapted from an SPRC webinar, the series includes three brief videos on initiating and maintaining remote contact with clients, assessing suicide risk, and developing a safety plan remotely.
Webinar: Treating Suicidal Patients During COVID-19: Best Practices and Telehealth
This webinar addressed the use of three best practices in caring for people at risk for suicide that can be delivered easily and effectively via telehealth: safety plans, treatment that directly targets thoughts of suicide, and DBT-based self-help skills and resources that clinicians can start employing in treatment immediately as well as share with patients.
HRSA's Telehealth Resource Centers (TRCs)
If you are a provider looking for technical assistance to help you offer telehealth services, please visit the Health Resources & Services Administration's (HRSA) Telehealth Resources Center home page. You can find information about both national resources and your region's TRC. 
Updated Guidelines on Practices and Billing
Other COVID-19 Topics
White Papers
Briefing Note on Addressing Mental Health and Psychosocial Aspects of COVID-19 Outbreak (Version 1.1)
Behavioral health providers can use the information in this document from the Inter-Agency Standing Committee to understand mental health and psychosocial support considerations related to COVID-19. It includes information on helping older adults, supporting people with access and functional needs, helping children deal with stress, and supporting people working on the outbreak.
COVID-19: The Need for Increased Awareness Around Suicide Risk in Primary Care Populations
Dr. Virna Little, PsyD discusses the immediate and growing effects of COVID-19 as it sweeps across the country affecting individuals, families, communities, and systems at every level.
Increased Access to Mental Health Care for Older Adults: Getting Support during COVID-19
This paper provides information on the potential effects of the COVID-19 pandemic on the mental health of older adults, relevant services now available through telehealth and Medicare, and links to tools and tips for finding local providers.
Reducing Loneliness and Social Isolation Among Older Adults
This covers the risk factors for and impact of loneliness and social isolation on older adults, tools to identify loneliness in older adults, and interventions and resources to reduce loneliness and isolation.
Reminders for Suicide Postvention in the Time of Coronavirus
Uniting for Suicide Postvention has created a document outlining how to continue suicide postvention efforts during the pandemic. The resource recognizes that though physical distance limitations can impact some postvention strategies many strategies remain to connect to those experiencing the complex grief journey following a suicide loss.
Support for Suicidal Individuals on Social and Digital Media
The "Support for Suicidal Individuals on Social and Digital Media" free toolkit was developed by the staff of the National Suicide Prevention Lifeline to help digital community managers and social media platforms establish safety policies for helping individuals in suicidal crisis.
Zero Suicide Implementation During the COVID-19 Pandemic
Zero Suicide provides a practical framework to help support a system-wide focus on safer suicide care, even in these challenging times. Though every health care system is different and may be at varying points in their Zero Suicide journey as well as their COVID-19 response needs, the Zero Suicide elements allow systems to prioritize and focus on the unique needs of their organization at this time while continuing to provide effective, evidence-based suicide care for patients. This resource provides recommendations based on the seven elements of Zero Suicide for priority action steps during this pandemic.
Websites
Ark Behavioral Health COVID-19 Mental Health and Addiction Resources
Ark Behavioral Health has developed a resource guide for mental health and addiction in the wake of the COVID-19 pandemic. The Ark guide features resources on the effects of the pandemic on mental health and substance use, a list of mental health and addiction resources, frequently asked questions about telehealth, and how to care for loved ones who are struggling.
The Action Alliance's Mental Health & Suicide Prevention National Response to COVID-19 (National Response)
The National Response is a diverse, nonpartisan public-private partnership committed to driving meaningful, lasting change in mental health and suicide prevention through collaboration, leadership, and action. We are working to create sustainable and comprehensive solutions to the mental health impacts of this pandemic, while also preparing to address future needs by mitigating risks and building resiliency.
SAMHSA's Coronavirus (COVID-19) Resources
The Substance Abuse and Mental Health Services Administration (SAMHSA) is offering a number of resources related to the COVID-19 pandemic on their website. The site includes a variety of resources from emergency grant information to considerations for care and treatment of mental health and substance abuse disorders to guidance for Opioid Treatment Programs.
Suicide Prevention, Intervention & Postvention During COVID-19: What School-Based Staff Need to Know
The National Center for School Mental Health, in collaboration with the School-Based Health Alliance as part of the School Health Services National Quality Initiative, is pleased to host ongoing national webinars on innovation and emerging best practices in school health. The webinar Suicide Prevention, Intervention, and Postvention During COVID-19: What School-Based Staff Need to Know, was co-hosted with the Suicide Prevention Resource Center (SPRC), the nation's federally-funded resource center devoted to the implementation of the National Strategy for Suicide Prevention.