Experts describe how to support a motivated workforce, the cornerstone of successful Zero Suicide implementation.
Workforce Adoption of Zero Suicide
Transformational leaders know an inspired workforce is the only way to make Zero Suicide a success.
Zero Suicide requires transformational leadership who encourage, inspire, and motivate their teams that suicide is a core responsibility of health care. Adoption of Zero Suicide includes educating the entire health care workforce about what adoption of Zero Suicide means, what the framework and interventions entail, and how and why it will improve patient care and outcomes. Further, leadership needs to commit to a just culture as central to the success of this approach and convey that to staff through training and actions.
Image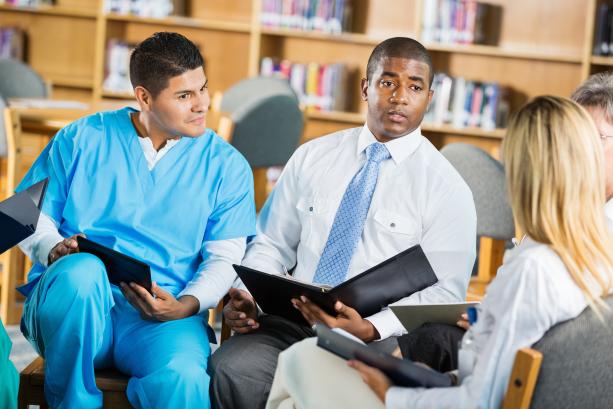 Workforce Motivation Video Series
Center the Workforce Perspective
Centerstone, in partnership with Zero Suicide Institute, and the Tennessee Department of Mental Health and Substance Abuse Services, developed a series of brief videos for health care leaders, advocates, and implementation teams to share with those who work in the health care system to help introduce and frame the role and potential impact of Zero Suicide. These videos answer some commonly asked questions or concerns posed by health care workers as their organizations begin a Zero Suicide journey.
Speakers highlight what effective and committed leadership looks like in a Zero Suicide culture, how Zero Suicide increases staff morale and improves patient care by reducing clinician burnout, the important role of self-care and support for clinicians, and how effective and targeted suicide treatment saves lives. Health care leaders, advocates, and anyone interested in furthering the conversation about optimal suicide care can share one or all of these videos to facilitate dialogue and encourage change.
Meet the Experts
The speakers in the series are:
Brian Ahmedani, Director of Research, Center for Health Policy & Health Services Research, Behavioral Health Services, Henry Ford Health System
Diana Cortez Yanez, Lived Experience Consultant and Peer Support Specialist
Julie Goldstein Grumet, Director of the Zero Suicide Institute
Becky Stoll, Vice President, Crisis & Disaster Management, Centerstone
Learn how the values and attitudes of system leaders affect Zero Suicide implementation.