Image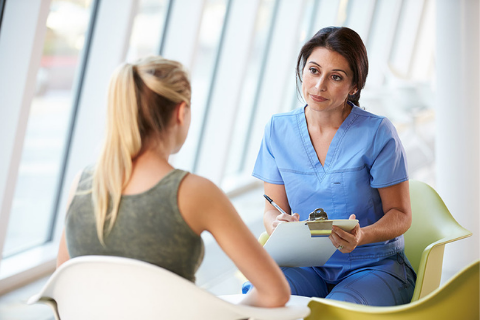 Resources for Inpatient Mental Health Settings
Patients admitted into a hospital or clinic for at least one overnight stay are often experiencing a period of high risk for suicidal ideation. Patient safety and recovery can be enhanced in a number of ways, including screening and assessment; timely communications between all types of staff, including non-clinical staff; appropriate monitoring levels; modifications to the physical environment; practicing use of safety plans throughout the stay; involvement of support people; using evidence-based therapies for suicide; and post-discharge follow up.
Search for resources specific to Inpatient Mental Health below.
The Inpatient Organizational Self-Study is designed for organizations with a primary focus on inpatient health and behavioral health care settings. These may include more intensive levels of care such as partial hospitalization or intensive outpatient programs if managed under an inpatient organizational structure.